Study of hands and feet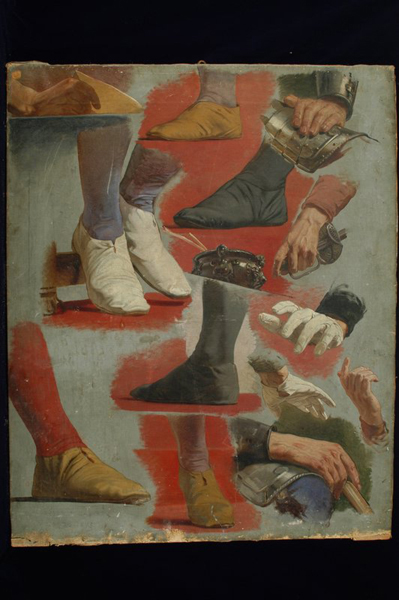 This painting is the work of Enrico Gamba (1831-1883) a teacher of drawing at the Albertina Accademy in Turin where Pietro Canonica studied. The painting shows studies of details of the hands and feet for a historical picture, very probably the famous painting, The funeral of Titian, also painted by Gamba. It was through this painting that Gamba achieved success and his position at the Albertina.
The hall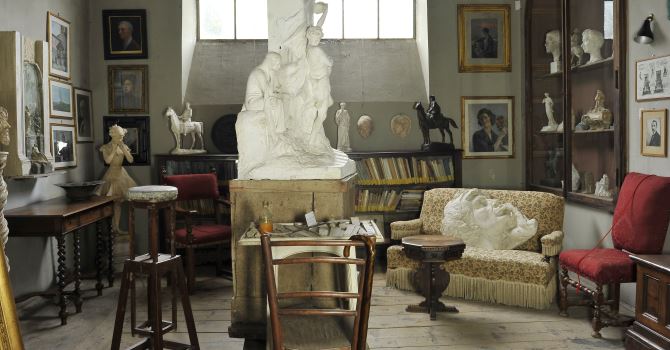 The Studio has been maintained as it was when the artist was working here. The room is part of the antique building which once belonged to the Borghese family.
The other halls
You may also be interested in