The Room of the fireplace
The Room of the fireplace is so called because of its monumental fireplace in volcanic stone, created in 1581, which comes from Vetralla (in the region around Viterbo where the artist had a villa).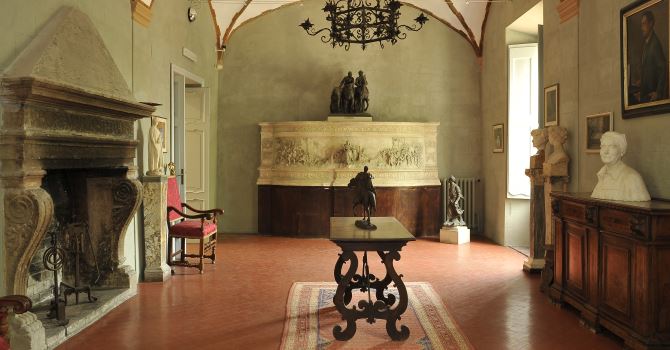 In the reception hall, which is fitted out with precious furniture from the sixteenth and seventeenth centuries, are displayed various works in marble and bronze and a number of sketches for sculpture executed by Pietro Canonica. Among the paintings on display are a portrait and a self-portrait by the artist. Also displayed here are two watercolour sketches for title page of the score and for the scenography of The Wife of Corinth (1918) and the Medea (1953), musical works by Pietro Canonica (who also oversaw the scenographic fittings).