Room I
This is the beginning of the display rooms. On display in this room are several of the artist's most beautiful marble works, mainly portraits, a genre in which Canonica excelled, being particularly famous for his subtle interpretations of the psychology of the people he depicted.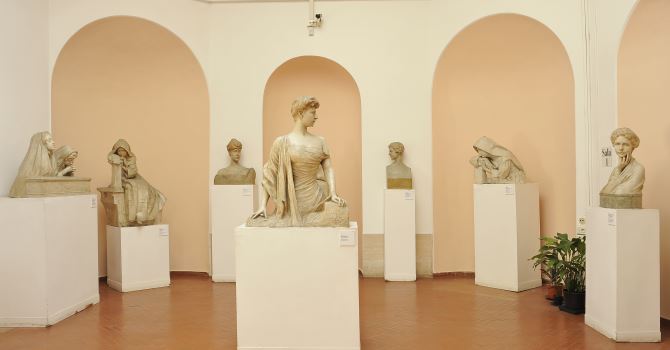 These were often women, and of noble blood, whom the artist portrayed in their polished beauty, studying their physical traits attentively and collecting every psychological nuance of their character.
The room also holds two allegorical works, Dream of Spring and Star of the Morning, works in which Canonica unites an intense expressive research with a naturalistic notation belonging to the art nouveau style.